2021/01/18
The Imabari Shipbuilding and JMU Alliance, A New Joint Venture Company Starts, Aiming to Revitalize Japan as a New Shipbuilding Superpower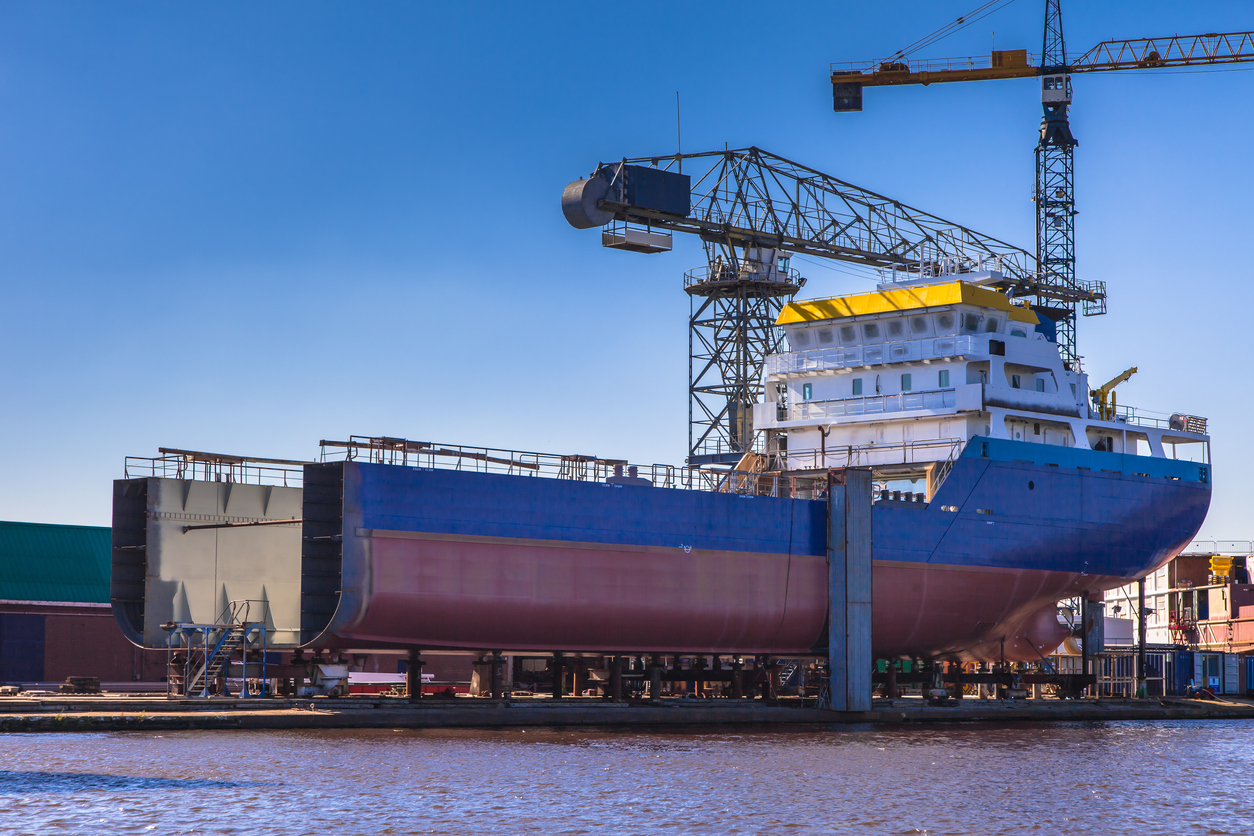 On January 1, 2021, Imabari Shipbuilding Co., Ltd. and Japan Marine United Corporation (JMU) launched a new joint venture company, Nihon Shipyard Co., Ltd. (The investment ratio: 51% by Imabari and 49% by JMU) to integrate the marketing and design sectors of the respective companies. Of the global shipbuilding market share, Korean and Chinese shipbuilders altogether account for 60%. On the other hand, Japanese shipbuilders' combined market share is 20%, of which Japan's top Imabari and the second largest JMU hold a half, commanding a 10% global market share. However, it is hardly expected for Japanese companies to take a dominant position over the Chinese and Korean companies due to the active government funding in those two countries to promote large-scale industrial restructuring. Instead, Japanese companies should aim to develop new demand with the full use of their excellent technological capabilities including environmental performance.
During a press conference held on January 6, it was indicated that Nippon Shipyard is not planning to reorganize the shipyards owned respectively by Imabari and JMU, and based on that policy, the company said, "Shipbuilding yards will continue operations in Japan." And yet at the same time, the business environment has been very severe. In 2019, the global new shipbuilding orders fell to three fourths over the previous year and they dropped still further in the January-June period of 2020 to less than half of 2019 due to the overall impact of the new coronavirus pandemic. As of the end of June last year, a total amount of orders booked so far was equivalent to a 1.05 year-size worth which is less than half of the adequate amount needed for a stable and sustainable operation. (Data from a document issued by The Shipbuilders' Association of Japan.)
The shipbuilding industry is based on domestic demand and is associated with a domestic production rate of 84%, a domestic parts procurement rate of 94%, and a local production rate of 93% respectively. Besides, it is an essential industry in the local economy, especially in the coastal areas from Setouchi to Kyushu. (Data from a document issued by Maritime Bureau, Ministry of Land, Infrastructure, Transport and Tourism) However, the current market environment is in the midst of a tough situation as mentioned above. Industrial restructuring is probably unavoidable. Nevertheless, strategies focusing too much on balancing and streamlining will inevitably lead to business shrinkage.
Despite a temporary stagnation caused by the US-China conflict as well as the global pandemic, sea transportation businesses will expand in the long term. Also, demand for new shipbuilding in compliance with environmental regulations will surely be expected. It would not be the right way to revitalize "Hinomaru (All Japan) shipbuilding" if subcontractors are forced to be kept in a spiral of cost competitions in maintaining a supply chain management. In the summer of 2016, Yano Research Institute conducted a questionnaire targeting businesspeople under the title of "Project to think over Japan in 2030," where 40% of respondents pointed out that Japan should aim to become a "high-technology-oriented nation" or a "R & D-based and manufacturing-oriented nation." Indeed, it is concurrently important to transfer the function of technological bases of the maritime industrial cluster as a mother factory and promote the independence of local companies with high technological capabilities to strengthen the global competitiveness. Breaking away from the conventional industrial structure, in other words, creation of business models that are unmeasurable by orders based on the gross tonnage or the number of completions of new-built ships, is a key to thrive for the Japanese shipbuilding industry and a local economy as well, in the long run.
This Week's Focus, January 3 – January 7

Takashi Mizukoshi, the President