2020/12/29
Post-COVID-19 Asian Economy – Japanese Companies Proactively Take "China Plus One" Strategy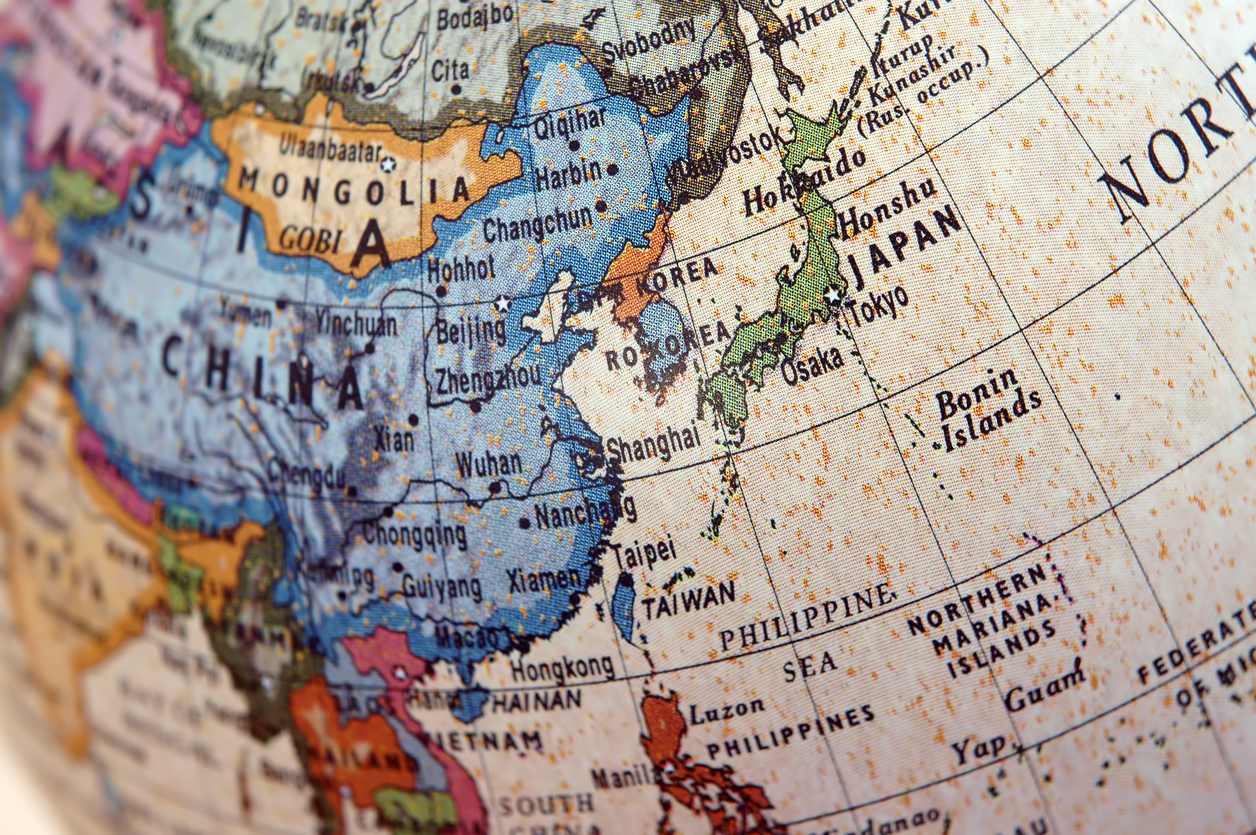 On October 8, the number of confirmed COVID-19 cases exceeded 35.8 million and the number of deaths exceeded 1.04 million globally. Although it seemed that the pandemic has calmed down in Europe, the spread of infection accelerated again and the whole area of Madrid was placed under lockdown on October 2. Also regarding New York, nine areas in Brooklyn and Queens were placed under lockdown on October 7. Moreover, in Japan, the spread has not yet calmed down and the number of confirmed cases exceeded 85,000, which is larger number than that in China.
On the other hand, "the second wave" was concerned even in other Asian countries that had prevented the spread relatively early, but none of those countries suffered from "explosive" spread of infection. Now the pandemic has been calmed down in most of Asian countries apart from India, Philippines, and Indonesia. According to the "Results of Quarterly Survey of Overseas Subsidiaries Compiled (April-June in 2020)" by the Ministry of Economy, Trade and Industry, the "preceding diffusion index (DI)" for the period of July-September in 2020 in ASEAN countries increased by 37.4 points from the "current diffusion index (DI)" in the period of April-June in 2020, and the economy in ASEAN countries were predicted to recover rapidly. Although this prediction may not be wrong in view of the situation in this period, the COVID-19 pandemic accelerates the structural change in each country in Asia, as with Japan. Therefore, we have to be prepared for qualitative changes that will occur in various types of societies and industries.
In this July, Yano urgently carried out a survey targeted at Japanese subsidiaries in China, Thailand, Indonesia, and Vietnam. According to the survey result, the very first measures they took in this pandemic were "introduction of teleworking," which accounts for 53.9%. The influence of the COVID-19 spread is not only about workstyle reforms. These Asian countries had started development of digital infrastructure such as Wi-Fi relatively early and took thorough countermeasures against COVID-19 pandemic such as voluntary restriction of leaving home. Therefore, on top of the demand of online system for business in urban areas, the online business markets in lifestyle, education, medical care, finance, and entertainment fields in those Asian countries had been expanded much quicker than those in Japan.
Other measures that the Japanese subsidiaries in Asia took were strengthening Business Continuity Plan (BCP) (32.6%) and "reconsideration of supply chain" such as diversification of customer base (24.8%) and deconcentration of suppliers and production bases (23.4%), all of which should rapidly develop against the background of "Desinicization." Further, increase of retained earnings (24.1%) and expansion of local research and development systems (22.0%) have been strengthened. These mean localization strategy has been emphasized. Needless to say, we cannot ignore China as a very large "customer." However, according to the graph below, expatriate personnel of Japanese subsidiaries in Asian countries already see the conflict between the U.S. and China with an eye to the future.
[Areas gaining attention from expatriate personnel of Japanese subsidiaries]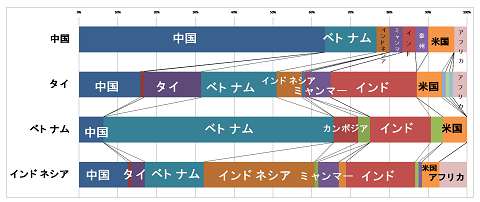 中国=China, ベトナム=Vietnam, インドネシア=Indonesia, タイ=Thailand, フィリピン=Philippinnes, インド=India, ミャンマー=Myanmar, 米国=U.S., アフリカ=Africa, カンボジア=Cambodia
Source: "Post-COVID-19: Structural Changes in Industry and Growth Market in Four Asian Countries" by Yano Research Institute (Issued on September 29, 2020)
"China Plus One" strategy could expand rapidly encouraged by the U.S-China conflict. The ASEAN countries will be the first ones to derive the benefit from the expansion of the strategy, and each of them aims for enhancement of the position of the country in global supply chain as well as of the domestic industries and domestic demand. Asia is now on the way to the big transformation. New and infinite opportunities are presented here for also Japanese subsidiaries overseas.
This Week's Focus, October 9
Takashi Mizukoshi, the President
Our report "Post-COVID-19: Structural Changes in Industry and Growth Market in Four Asian Countries":
https://www.yanoresearch.com/market_reports/C62114000
Related URL:
https://www.yanoresearch.com/en/press-release/show/press_id/2544