2020/08/07
Stop "GO TO!" Campaign, End Coronavirus Outbreak First and Then Revitalize Overall Domestic Demand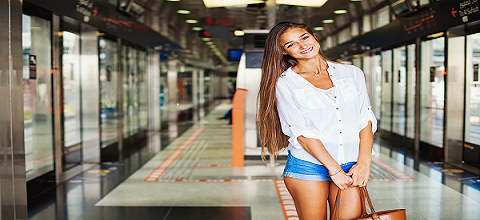 GO TO TRAVEL campaign, a tourism promotion program kicked off on July 22 "in advance of" the initially scheduled date even though the coronavirus infection is continuously spreading nationwide. At the timing of the campaign start, Chairman Toshio Nakagawa of the Japan Medical Association expressed concern about the collapse of the medical care delivery system including ordinary medical care and saying, "During the four consecutive holidays, please do not travel across prefectures and avoid unnecessary going-out." Besides, as to GO TO TRAVEL campaign, Nakagawa commented, "Do not hesitate to take a forward step in making a change to the campaign." You may well say his words surely represent the honest voice of medical professionals at the front. Nevertheless, the campaign was forcefully started. First of all, conflicts are inherent in the campaign policy because the maximum effects of the campaign will be brought when "everyone is on the move at the same time." Even if you straighten up the conflicts, the expected effects might be minimized.
Taking a close look at the campaign system, you can notice quite a few problems to solve. "Tokyo Exclusion" determined without any convincing rationale is certainly counted out. Besides, it makes no sense that the campaign is designed to maximize tourists benefits when the travel plan is commissioned by travel agencies. If you consider the campaign from the standpoint of management support of medium-and small lodging businesses whose business bases are fragile, direct booking with no deduction of commission should be encouraged. In addition, it is not exclusively the tourism industry that has suffered damage from the pandemic. Take an example of Nagano, one of the popular tourist-attracted prefectures with easy access from the Greater Tokyo Area. Last year, some 3.7 million tourists visited Nagano during the Golden Week holidays, on the other hand, it attracted only 74,000 tourists this year, which is a 98% decrease. The spreading effect will be tremendous. And yet, even in a tourism-oriented "Nagano," the hotel/restaurant service industry holds a share of only 3.7% (314.7 billion JPY) in the gross prefectural domestic product (8,441.7 billion JPY) in 2017.* Comparatively speaking, the manufacturing industry accounting for 29.9% and the wholesale/retail industry accounting for 9.9% of the total prefectural GDP respectively are forced to decrease both sales and profits drastically due to production adjustment, voluntary restriction for going out, and shortened business hours. It indicates that local regions cannot be summed up in simple words as tourist resorts.
*Reference: Prefectural total tourism consumption in 2017 reached 304,574 million JPY according to "Statistical survey on visitors to sightseeing spots (Nagano Prefecture)"
I have no objection to delivering subsidies as emergency measures to cope with natural disasters, etc. Nevertheless, repeated financing support to business operators respectively should basically be handled by strengthening policy-based financing. In the midst of coronavirus pandemic, various crowd-funding projects were started here and there with the aim of supporting lodging facilities. This movement was generally reported as a heartwarming story, but it should be noted that the fund provided in exchange for prior booking is advance payments received, in one word, a debt. In case of a subscription sale at 80% of the rate of 15, 000 yen for an overnight accommodation a year ahead, it is substantially equal to a finance at high interest rate of 25% a year.
Similarly, policy-based financing is, more or less, a type of loans. Even though it is actually free of interest, loan borrowers have repayment obligation, which would be a heavy burden for medium-and small-businesses. Undoubtedly, it is a role of government to implement supportive measures so that small businesses that have willingness and ability to continue business operation are able to pay back the loan for a long period of time.
From a demographic perspective, the tourism industry is also unexceptionally on the way to experience long-lasting contraction of domestic demand. It is acceptable to strengthen the marketing of foreign demand or a wealthy class to make up for the contraction. However, considering the fact that 80% of the tourism market is shared by domestic demand, unless the level of fundamental demand is raised, a boost of the overall tourism industry cannot be expected. In any event, we can never admit government that has abandoned the development of domestic demand. What should be done, instead? The most effective way is the improvement of labor share and disposable income per capita. During 10 years since the fiscal year 2006, it turned around only one time after the "Lehman shock" that the growth rate of disposable income in household budget exceeded that of compensation of employees. Increasing burden of taxes and social insurance contributions suppress the growth of disposable earnings.
The situation is much the same for the hotel industry as discussed above. Number of overnight guests increased by 9% for a period from 2013 to 2017. In association with the increase, gross domestic product of hotel/restaurant service industry showed a 15% increase and resulting in a 28% plus in the rate of operating surplus. Likewise, a total amount of compensation of employees increased by 5% despite of a 1% minus when calculated per person. Unless people individually can achieve a feeling of wealth, the entire domestic demand would never be vitalized.
For now, what is essential to do is to stop and think for reassessing the strategic policies. The most effective and prioritized management support for all industries is, by all means, to "eliminate anxieties."
This Week's Focus, July 31
Takashi Mizukoshi, the President