2019/09/13
US Pulls Out from INF Treaty – "World without Nuclear Forces" Takes a Step Back Again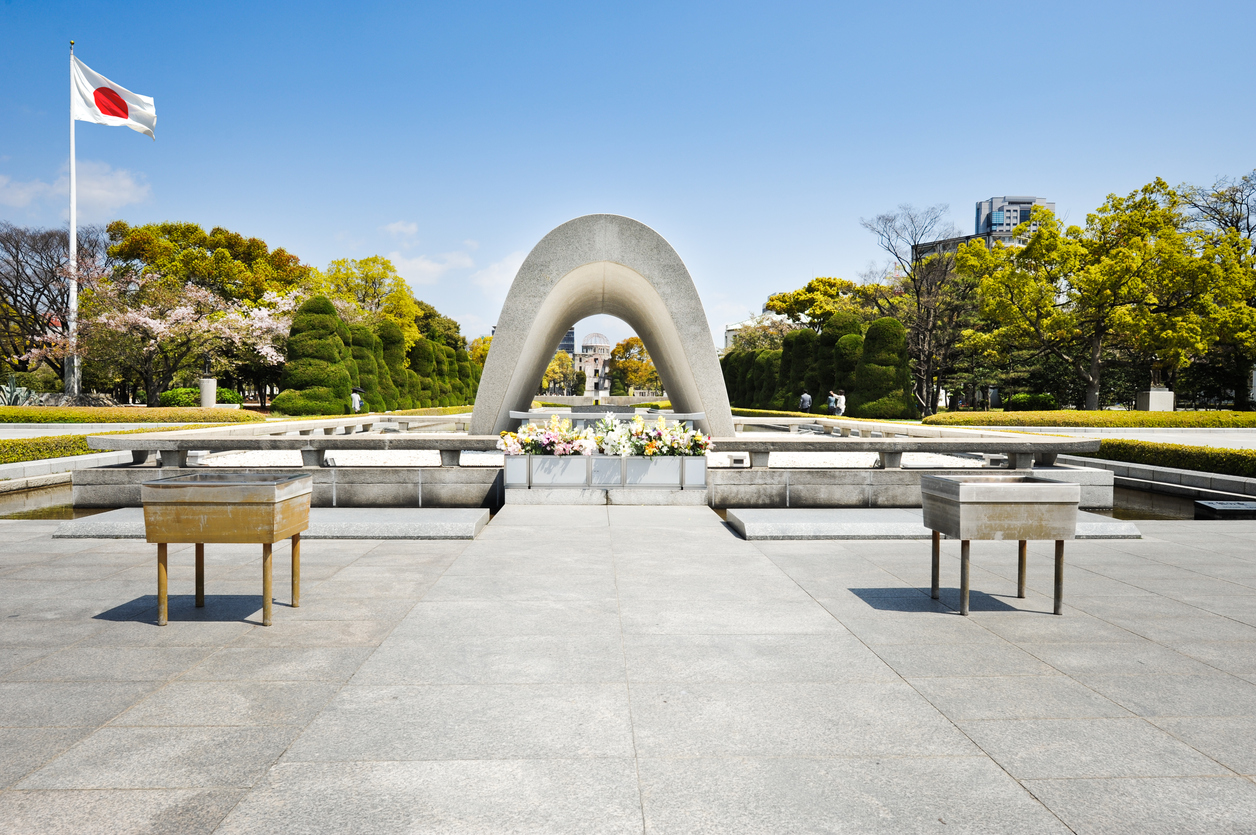 "Since it first aired in November of 2016, there must have been many people who'd watched the movie, "In This Corner of the World" (Story by: Fumiyo Kono, Director: Sunao Katabuchi), which recorded an exceptionally long theatrical run of over 2 years. This December, an extended version of the film is set to be released again with new additional scenes under the title "In This Corner (and Other Corners) of the World"."
Last year, I'd written a piece with the exact same introduction as the above. Although "this December" ended up being a year late, the release of this new extended version of the film will likely shine light again upon the book "At This Corner of the World" (Tomoe Yamashiro version, first edition July, 1965, Iwanami Shinsho), which tells the stories and experiences of the survivors of the atomic bomb. Although repetitive, her work will again be introduced here.
"Nowadays there are voices of survivors who even say that "atomic bombs will become commercial products"…". The "nowadays" that Yamashiro wrote in her foreword refers to 20 years after the dropping of the bomb, therefore Japan 54 years ago.
Also, there was a "long period of being ignored and suppressed" until their "voices" were finally heard.
To speak out about the damages of the atomic bomb back then were considered "criticisms against the occupation policy", and there were even rumors that those who did so were "sent to Okinawa to render as forced laborers". "Individual" voices of Hiroshima were silenced by "public" vices of Hiroshima in rush to reconstruct revive the prefecture. Meanwhile, Okinawa itself was self-governed with The Government of Ryukyu Islands under the governance of the United States Civil Administration of the Ryukyu Islands (USCAR), therefore detached from the rest of Japan.
On August 3, with the withdrawal of the US, the INF Treaty between the US and Russia was terminated. The "Declaration of a Nuclear Emergency Situation" in March 2011 following the Tohoku earthquake is yet to be lifted, nor is there any sign of so. The US military bases in Okinawa continue to divide the citizens.
In Yamashiro's book, there is a line which reads; "either way, issues will continue to remain in the future". Her words unfortunately play true, and with new issues to add on, this is the reality that we live in.
On June 26, Donald Tusk, President of the European Council visited Nagasaki and Hiroshima Prefecture before the G20 Summit in Osaka, leaving a statement during his visit in Hiroshima the citizens "expect courage and determination in their actions (directed toward leaders at the Summit). It's never too late for that". What are we to leave for the next generation? The world and those who live in it needs to re-think this on a different level than in line with the "deal" that is right in front of us.
Takashi Mizukoshi, the President