2021/05/24
Expectation on Offshore Wind Power Becomes Higher – Japan Should Not Waste the Experiences in Fukushima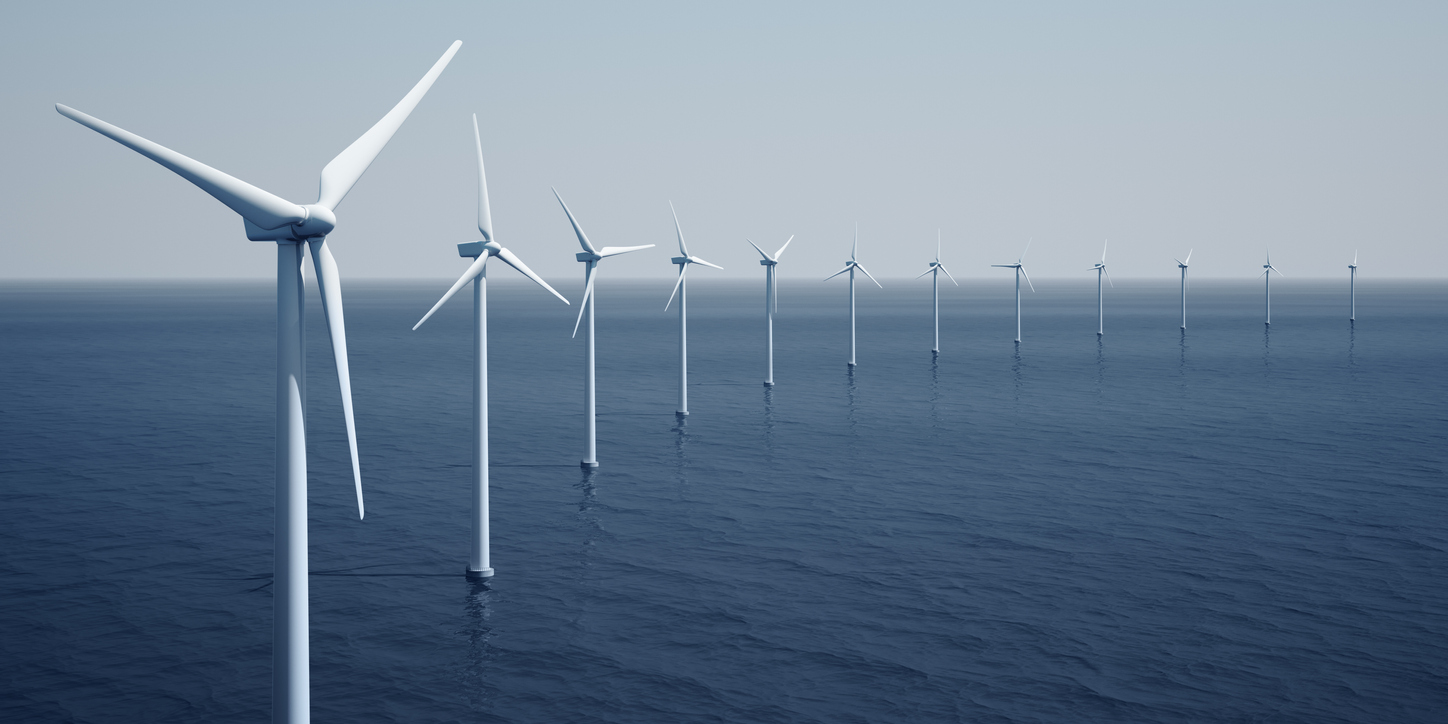 (The original article in Japanese was posted on December 25, 2020)
On December 19, The European Commission (EC), the executive branch of the European Union (EU), announced that recovery fund, established aimed at economic recovery from COVID-19 pandemic, will be utilized to speed up the plan of introducing offshore wind power generation. The plan is to reinforce current capacity of power generation, 12 GW, to 60 GW by 2030 and 300 GW by 2050. 300 GW is equivalent to the power generated by 300 standard nuclear power plants and total investment amount will reach approximately 100 trillion yen. EU sets a goal of substantial zero emission of greenhouse gas by 2050 and speeds up the reinforcement of offshore wind power as a post-COVID-19 growth strategy.
On November 22, Japan also made a commitment internationally at G20 Leaders' Summit held online to "realize carbon neutral society by 2050." Under the circumstances that various countries are changing their policies to achieve the carbon neutral society, Japan is also strengthening investment in offshore wind power generation. Japanese government upwardly revised the previous plan of "achieving 37 GW by 2050" to the more aggressive plan of "achieving 45 GW by 2040." Further, the general account budget for the fiscal year 2021 was raised by 3 billion yen from the initial plan to the 13.1 billion yen. It is surely undeniable that Japan was late to take an action compared to the European countries. Having said that, Japan has put its effort into improvement in business environment including establishment of "the Act of Promoting Utilization of Sea Areas in Development of Power Generation Facilities Using Maritime Renewable Energy Resources." The following four sea areas out of the selected 11 sea areas under the Act have already started the selection of business organizers for the projects through public calls: Sea area offshore Goto City, Nagasaki Prefecture; Sea area offshore Noshiro City, Mitane Town and Oga City, Akita Prefecture; Sea area offshore Yurihonjo City, Akita Prefecture (northern and southern sides of the prefecture); and Sea area offshore Choshi City, Chiba Prefecture.
Offshore wind power has higher efficiency and better advantage than onshore wind power in that it can stably earn more wind velocity than designated and has less geographic restrictions that require prevention from noise, vibration, landscape destruction, and any negative impact on nature. Additionally, further technological innovation such as developing floating wind turbines will be highly expected, and the size of business will be large because infrastructure projects such as installation of power grid transmission network or improvement of port facilities will be entailed in offshore wind power generation. Also, business operators in a wide range of fields will be the involvers in the project, therefore this can be said as a "growing" market related to carbon neutrality on a par with hydrogen generation market or secondary battery market.
Each country has high expectation for offshore wind power. On the other hand, on December 16, Ministry of Economy, Trade and Industry announced that offshore wind power generation turbines on 20 km off the coast of Naraha town, Fukushima Prefecture, will be dismantled within the fiscal year 2021. Although the demonstration experiment cost 62 billion yen as a reconstruction project of Great East Japan Earthquake occurred in 2011, unfortunately the full retreat was determined without any opportunities of being commercialized. I visited Fukushima Daiichi Nuclear Power Plant to inspect in the summer of 2016. At that time, J-Village in Naraha town, Fukushima, was the frontline base of decontamination in the aftermath of the nuclear disaster. When I was enjoying the scenery on the terrace there just before my departure, the staff of J-Village pointed at the eastern direction off the shore and said "offshore wind power is a symbol of Fukushima's revival," which was my unforgettable experience. Although I feel regretful about the demolition, I hope that all of the findings and knowledge gained in the past seven years will be disclosed and shared widely to be utilized for the future.
This Week's Focus, December 25
Takashi Mizukoshi, the President