12/14/17
Questionnaire regarding Services for Pets in Japan: Key Research Findings 2017
Research Outline
ano Research Institute has conducted a consumer survey to pet owners (owners of dogs or cats) on the services for pets with the following conditions:
Research period: June to August, 2017
Research targets: 1,000 owners of dogs or cats nationwide and pet related service providers
Research methodologies: Online survey, face-to-face interviews by our expert researchers, together with literature research
About Questionnaire regarding Services for Pets
This questionnaire has been conducted to analyze the usages of pet services by pet owners. Such services include: Those connected to living, i.e., pet sitters, pet hotels, pet salons; Leisure-related, i.e., going out with/accommodation available to use with pets, and dog runs; Those related to communication, i.e., providers of information when choosing services; Those related with healthcare, medical, and long-term care, i.e., insurance and health maintenance management services for pets; and those services of funerals and ceremonies for pets.
Summary of Research Findings
Services for Pets Becoming More Sufficient Especially in Healthcare and Health Management for Pets
In recent years, more and more owners of pets concern about health of their pets. This tendency has generated some services that keep the health of pets, including fitness services and those services to record and manage the information on pets, i.e., daily meals, exercise, weight, and etc. In addition, the pet related services have shown favorable performance, with the insurance market growing continuously and veterinary hospitals specializing in advanced diagnostics being listed on the Tokyo Stock Exchange and keeping favorable performance, which prove increasing demand of advanced pet diagnostics.
While Many Services Are for Dogs, Increasing Number of Users Being Pleased with Services Specialized in Cats
Among the services for pets, many are for dog owners. When asked about the use of pet salons in the questionnaire to 1,000 owners of dogs or/and cats, while 57.0% of dog owners have used the salons, cats owners who have used them accounted only for 8.6%. On the other hand, there are providers of the services only for cat owners, including cats-only pet hotels. They attract cat owners by differentiating their services to specialize in cats.
Extensive Use of Internet Expanded Communications Directly Between Pet Owners
According to the questionnaire to 1,000 owners of dogs or/and cats, the percentage of using the information through the internet when determining such services to choose as pet sitters, pet hotels and pet taxi accounted for 42.9%, 35.5% and 35.7%, respectively. In the status where users of internet have been extensively increasing, there seems to be some changes in how to acquire information by pet owners: In addition to collecting information from conventional media such as magazines and TVs, pet owners also acquire knowledge from the information provided by other owners of pets or exchange information directly between them through SNS.
Figure 1: Whether Having Used Pet Salons/Pet Hotels or Not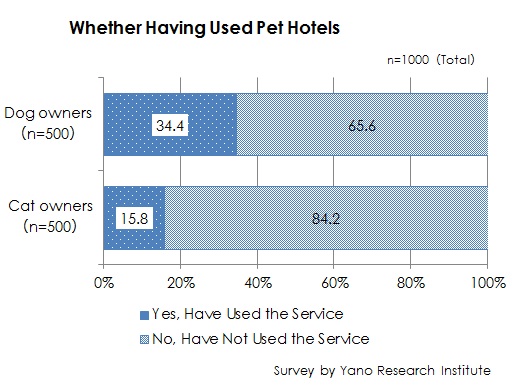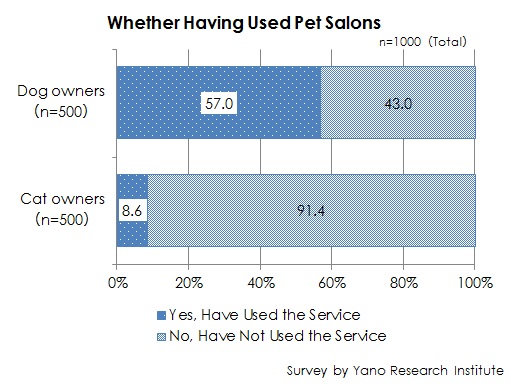 Figure 2: Source of Information When Choosing Respective Services (Survey to Service Users)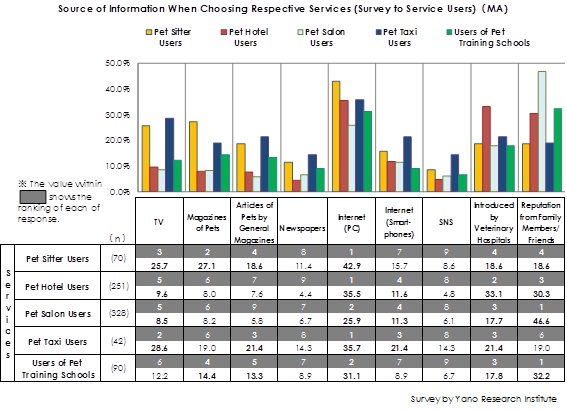 Published Report
*The information provided in the "Research Summary" is what is as of the date of announcement and could be altered or renewed without any prior notice.
Contact Us