Custom Research
About YANO adhoc research service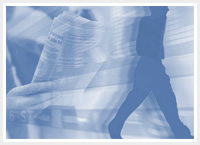 In addition to YANO off-the-shelf industry market research reports, customized research will provide you deeper insights to make differences. Ad-hoc research expand on the full breadth of YANO's existing research capabilities and can also focus on markets not explicitly covered by existing report topics. Yano Adhoc Research will provide you accurate, thorough and unbiased assessment of the market or industry.
True intelligence for true outcome
On-demand research conducted to fulfill specific requirements for decision making.
in the way you want it
You will receive a summarized report that answers all your questions and high lighted key findings and insights along with all supporting materials.
to answer your questions on:
Market size & share
Demand history & forecast
Industry Trends & growth
Competitive environment
Competitor performance profiling
Market & geographical segmentation
Distribution channels
Dedicated to your success
Yano Adhoc Research will provide you accurate, thorough and unbiased assessment of the market or industry. The research will be conducted based on your specific needs, you can connect the findings directly to make decisions regarding:
M&A
New product development / launch
Geographic expansion
New market entry
Strategic planning
Investment decisions