Business Consulting
New Market Reports
Recent English Publications
Business Consulting
Consulting service in the real world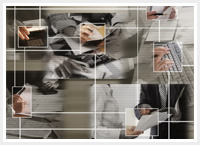 At YANO, every consulting activities are based on actual data taken directly from the market. Rather than theoretical "should have"s or "would have"s, our actions are based on practical insights of industry experts.
Our consulting service clients
Majority of our clients are industry leaders listed in Tokyo Stock Exchange or stock market of elsewhere in the world. But, we serve for smaller local companies as well.
Our clients also include industry associations, hospitals, banks, governments, and other public/private institutions.
Our approach
We strongly believe that you are the expert in the industry, and have full understanding about your organization. We listen very carefully to distill your true needs.
Solutions
Competitiveness analysis
Redefine the market landscapes and identify avenues for growth
Marketing strategy planning
Proper understanding and assessment of the market is the key to stability
Sales & channels management
Effective distribution network and sales power can accelerate your business
Contact Us
For more information, click here to contact us.