Corporate Profile
Introduction: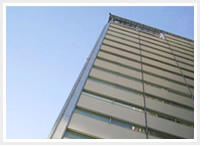 Yano Research Institute was founded in 1958 as a very first private marketing research company in Japan. Since then, we have been dedicated to contributing to the growth of society by providing our clients with high quality, reliable marketing intelligence and consulting services.
One of our outstanding strength is the ability and expertise in primary field researches that have been continuously reinforced for these years. Over 150 specialized and expert researchers are on the road, interviewing and discussing with key personnel in their fields of expertise covering virtually every segment of Japanese business world.
Another strength and feature of Yano Research Institute is based on our management concept and derived from the fact that we are independent and do not belong to any major business group, which assure our free access to any business entities of any business group and independence from any speculative bias of any particular business or organization.
As one of the largest and most established marketing research and consulting firms in Japan, Yano Research Institute is ready to provide you with the business intelligence and consulting services you may require in making difficult decisions and navigating your business in the world of uncertainty.
Basic Facts:
| | |
| --- | --- |
| Corporate Name | Yano Research Institute Ltd. |
| Founded in | March,1958 |
| President | Takashi Mizukoshi |