Organic Food Market in Japan: Key Research Findings 2018
Yano Research Institute (the President, Takashi Mizukoshi) has conducted a survey on the domestic organic food market and has found out the trends by category, the trends of market players, and future outlook.
Figure 1: Transition and Forecast of Organic Food Market Size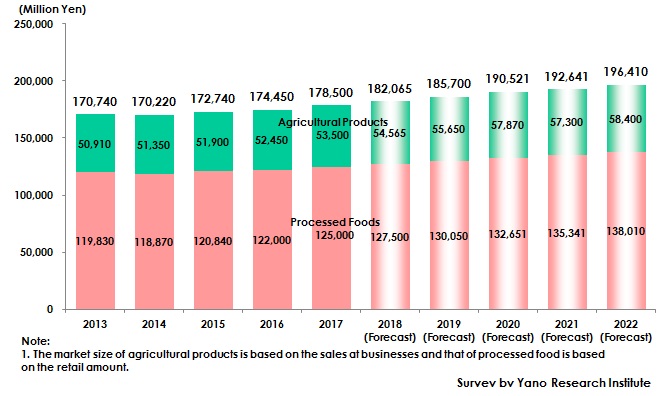 Figure 2: Status of Use and Handling of Organic Foods by Users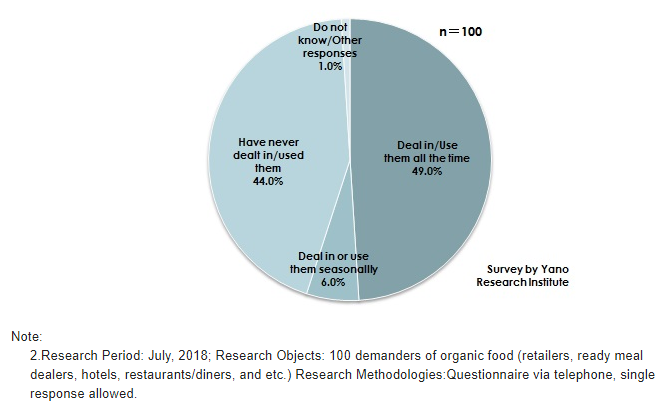 Market Overview
The domestic organic food market (total of agricultural products and processed food) in 2017 increased to 178,500 million yen, 102.3% of the size of the previous year. The ratio of agricultural products and processed food is around 3:7.

In recent years, the organic processed food market has been rising by 1 to 2% every year, except for 2014 when the consumption tax increased from 5% to 8%, affecting the market to shrink.

Noteworthy Topics
Relating to this research, a questionnaire has been conducted through telephone to the organic food demanders such as retailers, ready meal dealers, hotels, restaurants/diners, and etc.

According to the results, those businesses that deal in or use organic foods all the time occupied 49.0%. When those respondents of "Deal in or use them seasonally" accounting for 6.0% are added, it means that the majority of the demanders deal in or use organic foods.


Research Outline
1.Research Period: May to September, 2018
2.Research Object: Organic food related companies (producers/processors, makers, distributors, ready meal dealers, restaurants/diners, etc.
3.Research Methogology: Face-to-face interviews by the specialized researchers, surveys via telephone/email, and questionnaire through telephone
What is Organic Food Market?
The organic food market in this research indicates the market consisting of organic agricultural products and organic processed foods. While the market size of organic agricultural products is based on the sales at businesses, the market size of organic processed food is based on the retail amount. Organic agricultural products include vegetables, rice, green tea, and etc. and organic processed foods include liquor and beverages, processed meat, processed farm products, noodles, condiments, frozen foods, and other processed foods (retort pouched food, confectionery, desserts, cereals, supplements, and etc.)


Contact Us
©2019 Yano Research Institute Ltd. All Rights Reserved.
The copyright and all other rights pertaining to this report belong to Yano Research Institute.
Please contact our PR team when quoting the report contents for the purpose other than media coverage.
Depending on the purpose of using our report, we may ask you to present your sentences for confirmation beforehand.