07/26/16
Gardening Market in Japan: Key Research Findings 2016
Research Outline
Yano Research Institute has conducted a study on the domestic gardening market with the following conditions:
Research period: February to June, 2016
Research target: Companies handling plants and gardening materials, and relevant industrial organizations
Research methodologies: Face-to-face interviews by the specialized researchers, interviews via telephone, and literature research
What is the Gardening Market?
The gardening market in this research is largely divided by plants category and materials category. The plants category includes young plants for flower beds, vegetables/fruits plants, flowering trees, bulbs, turf/ground-covering plants, potted plants, and etc. The materials category includes pots/planters, home-gardening agricultural chemicals/fertilizers/soil, mini-size cultivators, lawnmowers/sprayers/sprinklers, and other gardening products*. Note that the market size of garden vegetables/fruits plants is included in the market size of entire gardening.
*Other gardening products mentioned above include imported-brand gardening goods (gloves, waist aprons, other brand goods,) garden furniture, wood decks/trellis, home gardening machines (sprayers, and sprinklers,) and home gardening tools (small shovels, weed pullers, and garden hammers/scissors.)
Summary of Research Findings
Domestic Gardening Market in FY2015 Projected to Achieve 225.0 Billion Yen, 100.8% on Y-o-Y Basis, and 225.5 Billion Yen, 100.2% on Y-o-Y Basis in FY2016
The domestic gardening market in FY2015 achieved 225.0 billion yen, 100.8% of the previous fiscal year. Recently, agriculture has drawn nationwide attention from young to middle-and-old-aged generations, which opened increasing number of farms for rent and allotment gardens especially in the metropolitan areas. Driven by home gardening demands, the domestic gardening market is likely to grow steadily to 225.5billion yen in FY2016, 100.2% of the size of the previous fiscal year.
Garden Vegetables/Fruits Plants Market for Home Gardening Projected to Attain 15.7 Billion Yen, 102.6% on Y-o-Y Basis in FY2015, Likely to Continue Growing with Extensive Users
Size of the domestic vegetable/fruits plants market for home gardening in FY2015 reached 15.7 billion yen, 102.6% of that of the preceding fiscal year. The market expansion is supported by the young population in their 20s starting kitchen gardening, and with home gardening characterized by its new participants being a wide range of people from young to old-aged generations, across the gender. The market is expected to continue rising, due to consumers' growing interests towards health and food safety. The domestic vegetable/fruits plants market for kitchen gardening in FY2016 is likely to achieve 15.8 billion yen, 100.6% of the size of the previous fiscal year.
Figure 1: Transition of Size of Domestic Gardening Market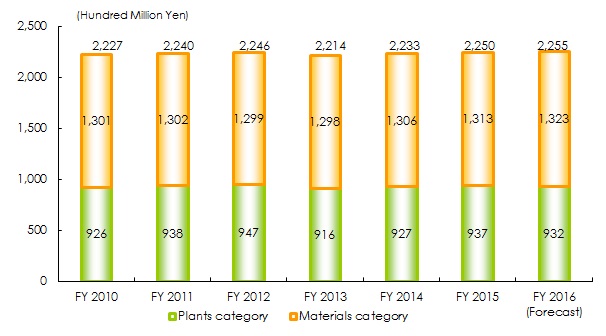 Figure 2: Transition of Size of Domestic Vegetables/Fruits Plants for Home Gardening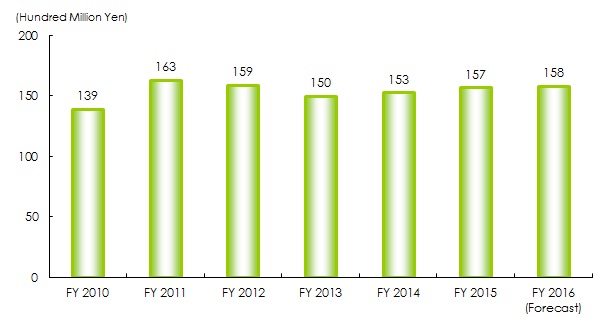 Published Report
*The information provided in the "Research Summary" is what is as of the date of announcement and could be altered or renewed without any prior notice.
Contact Us